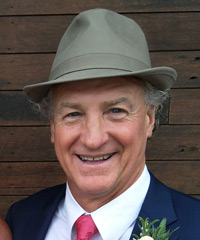 Top Education Institute is proud to announce that Professor John Jenkins has joined the Institute from 12 November 2018.
Professor Jenkins has extensive leadership and academic governance experience in Australian universities. He has worked at several Australian universities, including Central Queensland University (1992-1994), the University of Canberra (1994-1998), The University of Newcastle (1998-2007), and most recently at Southern Cross University. At SCU he was Professor of Tourism and held a number of senior positions, such as Head, School of Tourism and Hospitality Management (2007-2011), Chair, Academic Board (2011-2015), and Acting Deputy Vice-Chancellor (July 2017- June 2018). Professor Jenkins holds a PhD from the University of New England, is a Graduate of the Australian Institute of Company Directors, and has published a collection of more than 150 books, book chapters, refereed journal articles and invited papers.
Professor Jenkins will be Acting Chair of Academic Board until 31 December 2018 and will chair the Academic Board from 1 January 2019.
Professor Jenkins also takes on the position as Chair of the Higher Degree, Research and Scholarship Committee, which is a sub-committee of the Academic Board.
We believe that Professor Jenkins's academic experience and leadership will further strengthen the Institute's academic governance, research culture and capability, as well as the development of new disciplines.